Sustainability at 4Service
Ever since we started in 2010, sustainability has been a common issue for everything we do internally and for the market. Our sustainability work encompasses our entire organisation and is aimed at three focus areas: food, the environment and people.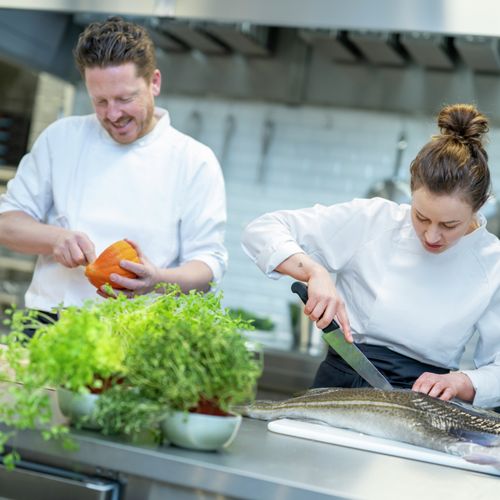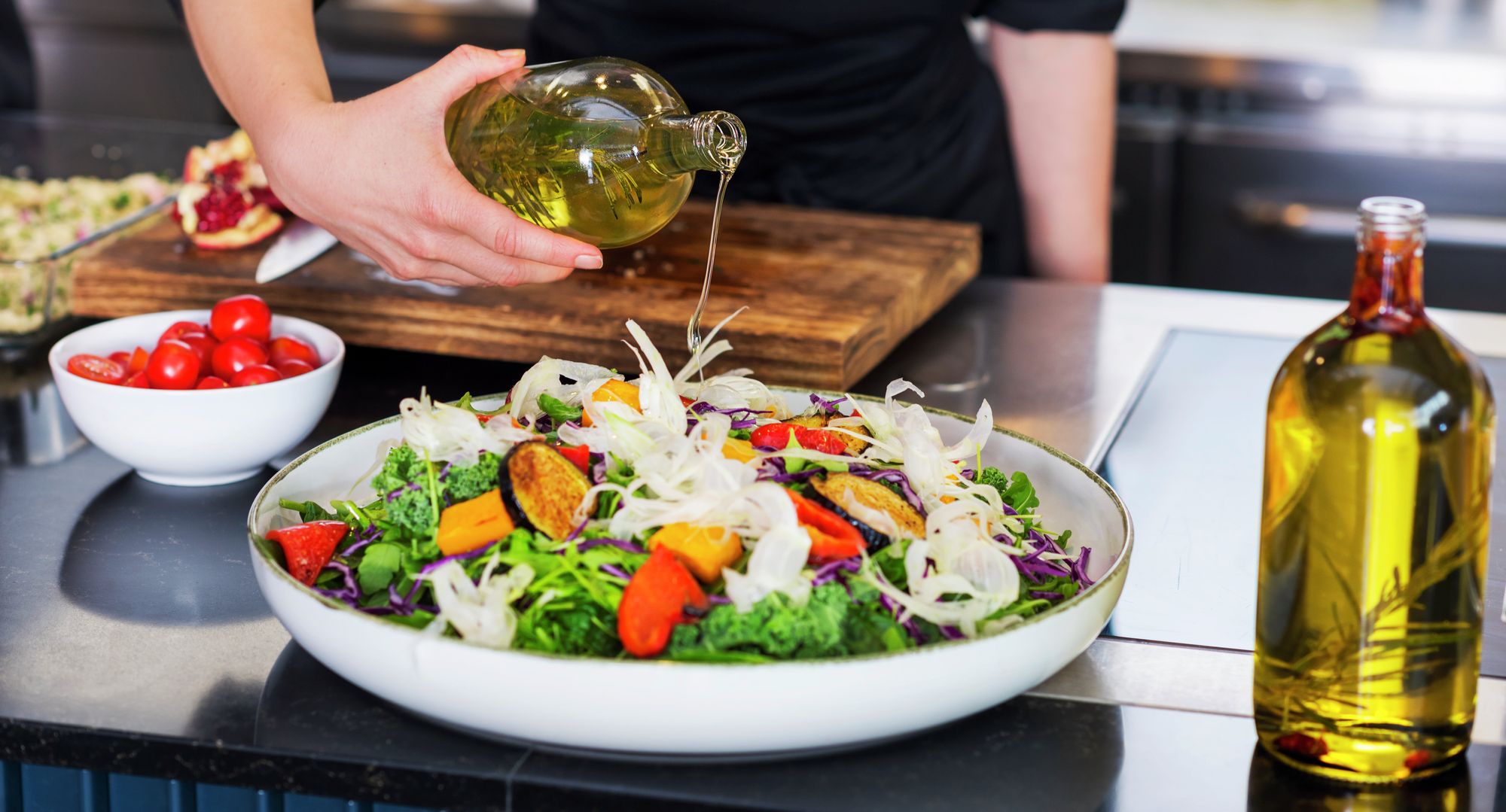 Food
Every single day we serve thousands of meals through our staff restaurants, commercial restaurants, catering and places offering accommodation. Food is our subject and it should enthuse our guests, have an overall focus on health and consist of climate-friendly raw materials. We do not purchase more food than we need and our chefs have added knowledge about how we can jointly prevent food waste.
70% of purchased raw materials are plant-based
We only use Norwegian fish and seafood in our staff restaurants
Seasonal Norwegian raw materials provide the best tastes and lowest climate footprint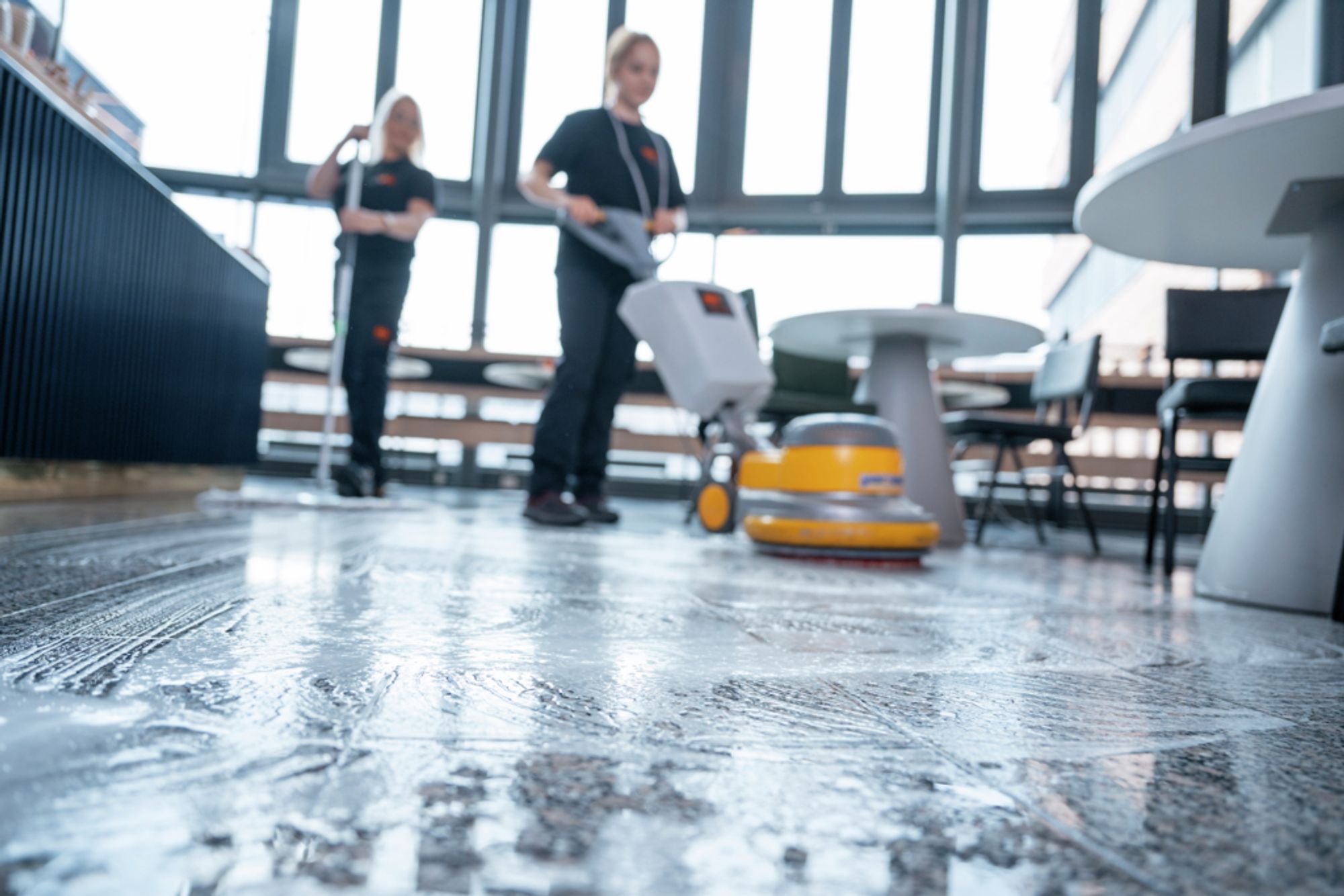 Environment
4Service shall have the lowest possible impact on the environment. We are therefore constantly looking for measures in order to reduce our footprint. By providing a wide range of services, we are present throughout much of the country. Consequently making small adjustments to purchasing, consumption, production and activities also has a great impact in respect of standard practices for everyone who works at the company.
We will become climate neutral by 2030
In 2022 we planted almost 5,000 kvm of forest under the Trefadder scheme
In 2022 we delivered 100% of our outdated IT equipment for recycling/reuse.
We have contributed to the development of biodegradable "blue socks"
50% of our cleaning is now chemical-free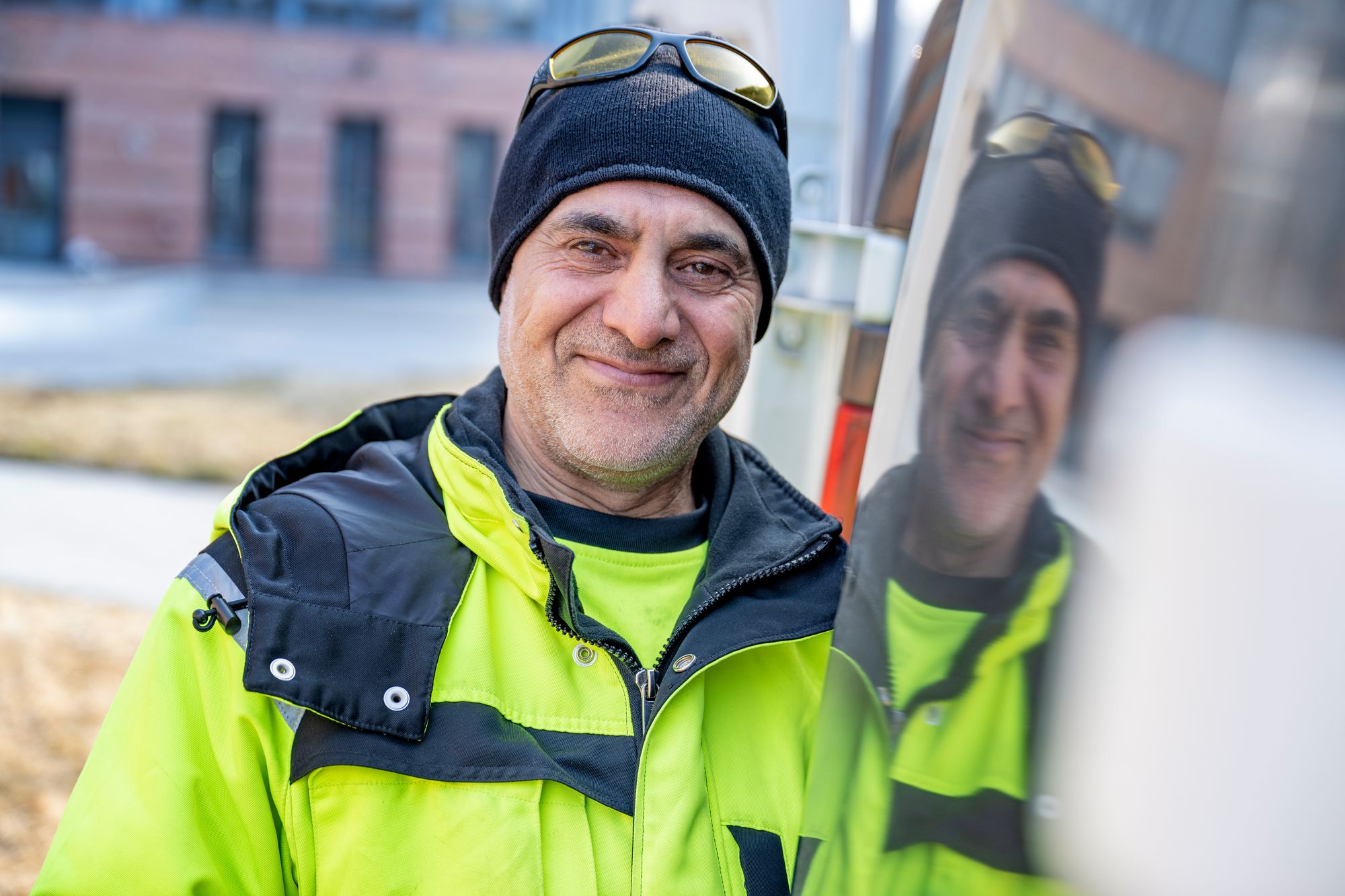 People
4Service employs over 5,000 people who collectively represent our greatest asset and success factor. Ever since the start we have been committed to giving people new opportunities in their working lives. This has had a direct impact on how we engage in recruitment, develop our employees, facilitate further education and create new jobs together.
Article: Møller Medvind
Every year we employ up to 100 people by engaging in cooperation with NAV and various initiative organisers.
Around 200 of our employees participate annually on our "Vocational Norwegian" courses; with Briga AS and Kompetanse Norway.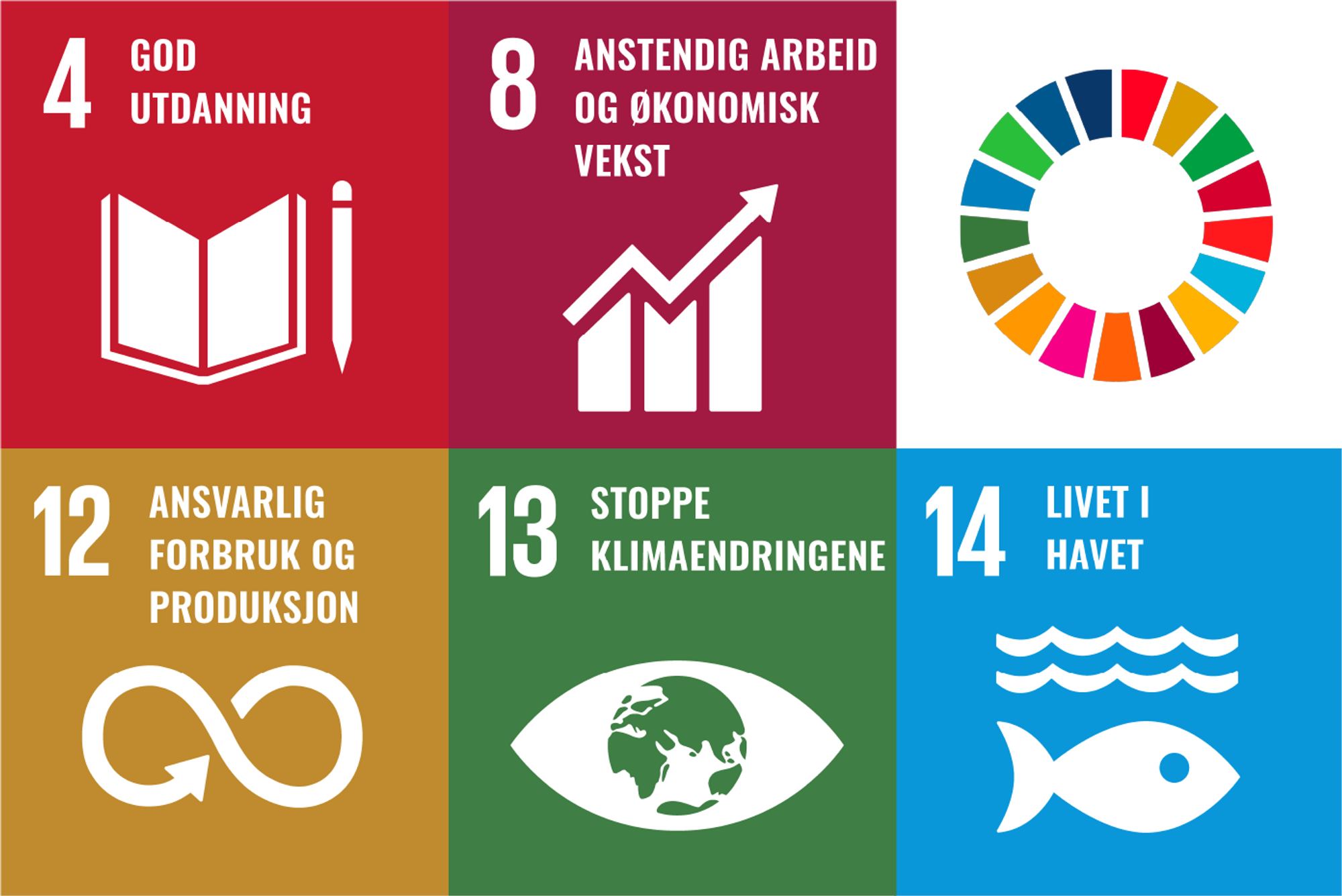 UN Sustainable Development Goals
4Service has committed to the Paris Agreement and set clear targets for reducing emissions in all our business areas. We use the UN Sustainable Development Goals as our framework and have chosen to focus on the following six main goals:
4 QUALITY EDUCATION
8 DECENT WORK AND ECONOMIC GROWTH
12 RESPONSIBLE CONSUMPTION AND PRODUCTION
13 CLIMATE ACTION
14 LIFE BELOW WATER
Governance
At 4Service our entire growth and identity is based on innovative thinking and challenging the established. At the same time, it is important to have a clear framework where necessary and we take pride in being at the forefront of legislation and regulations.
We submit an ESG report annually, based on the framework of the Global Reporting Initiative (GRI). This report is prepared and revised by MJ Hudson, a consultancy company. Read it HERE.
Long before the introduction of the Norwegian Transparency Act in 2022, we had well-established procedures for due diligence and risk assessment of our value chain. At group level we are certified in accordance with the following standards:
ISO9001 – Quality Management
ISO14001 – Environmental Management
ISO 45001 – Working Environment